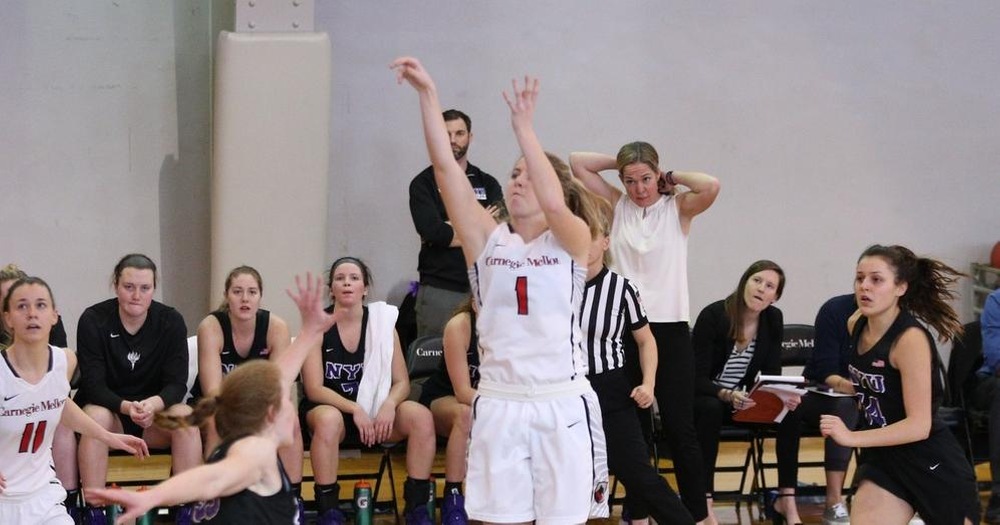 (PITTSBURGH, Pa.) - The Carnegie Mellon University women's basketball team hosted 19th-ranked University of Chicago on Sunday afternoon in Skibo Gymnasium for their ninth game in University Athletic Association (UAA) play. The Tartans stayed close early but were unable to keep up with the Maroons who closed out a double-digit game at 66-54. The Tartans are now 10-10 overall and 1-8 in league play while the Maroons move to 16-4 and 7-2.
The Tartans were led by three players in double figures. Freshman Emily Archer (Chatham, N.J. / Oak Knoll) led the team for the first time this season with 13 points while freshman Leah Weslock (Howell, Mich. / Howell) scored 11 and junior Makayla Filiere (Chandler, Ariz. / Hamilton) put in 10 points. Freshman Caityln Clendenin (Bethesda, Md. / Bethesda Chevy Chase) recorded a team-high six rebounds while Filiere picked up six steals which ties her sixth all time for the Tartans with 187.
The Tartans shot 50.0% through the first quarter of action and trailed UChicago 17-13 after the Maroons shot 53.3% and scored 14 points in the paint. UChicago converted 9-of-16 from the floor in the second period while the Tartans went scoreless from the field for nearly five minutes, allowing the visitors to extend the lead to 15 points before senior Jenn Mayberger (Chesterfield, Mo. / Cor Jesu Academy) hit a baseline jumper with 1:39 to go. A jumper by freshman Emily Archer (Chatham, N.J. / Oak Knoll) with 11 seconds remaining closed the gap to 11 points heading into halftime.
The Maroons continued to penetrate the zone defense of the Tartans and recorded another 12 points in the paint in the third quarter before recording 40 in the paint for the game.
The Tartans ramped up the pressure in the final period, pushing the Maroons into eight turnovers which they converted into six points while dropping the deficit from 21 points to 12 by the end.
Next up for the Tartans is a road trip to Brandeis University in Waltham, Massachusetts, on Friday, February 8 at 6:00 p.m. before facing New York University on Sunday, February 10 at Hunter College in New York City at 1:00 p.m.