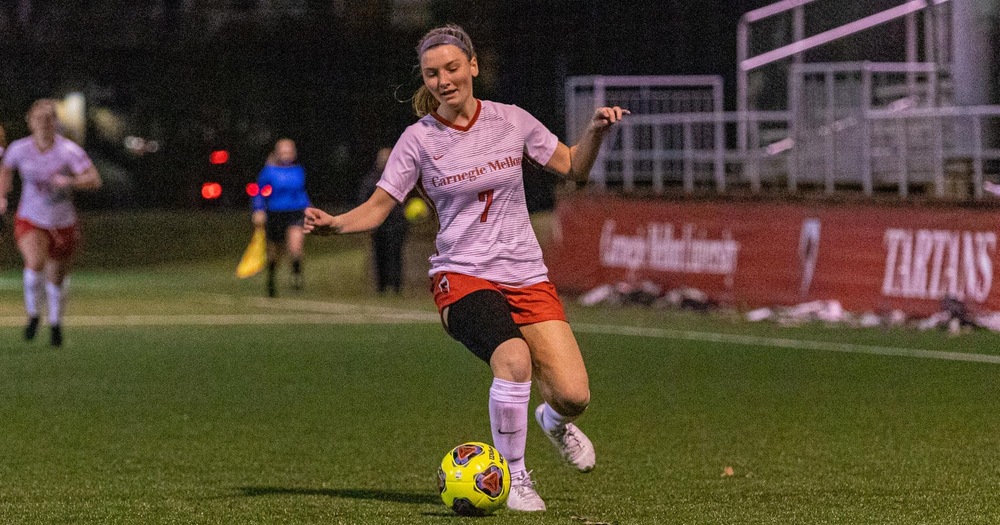 (GROVE CITY, Pa.) - The Carnegie Mellon University women's soccer team traveled north to Grove City College on Thursday, March 25, drawing even with the Wolverines by a 0-0 score to move to 2-0-1 for the season.
Senior Carolyn Botz (St. Louis, Mo. / MICDS) earned the shutout after 110 minutes of not allowing a goal. She made four saves for the game, two in each half.
The Tartans put 10 of their 21 shots on goal with the Grove City defense saving a shot by junior Maddy Lui (Basking Ridge, N.J. / Ridge) in the 68th minute.
Freshman Cecelia Dieterich (South Paris, Maine / Oxford) had her shot stopped in the 98th minute while junior Marissa McAfee (Cumming, Ga. / South Forsyth) and junior Stephanie Ramsay (Lake Forest, Ill. / Loyola Academy) each had their shot attempt saved by the Grove City keeper in the second overtime frame.
The Tartans will next compete against La Roche University at 5:00 p.m. Friday, April 9 on the road.