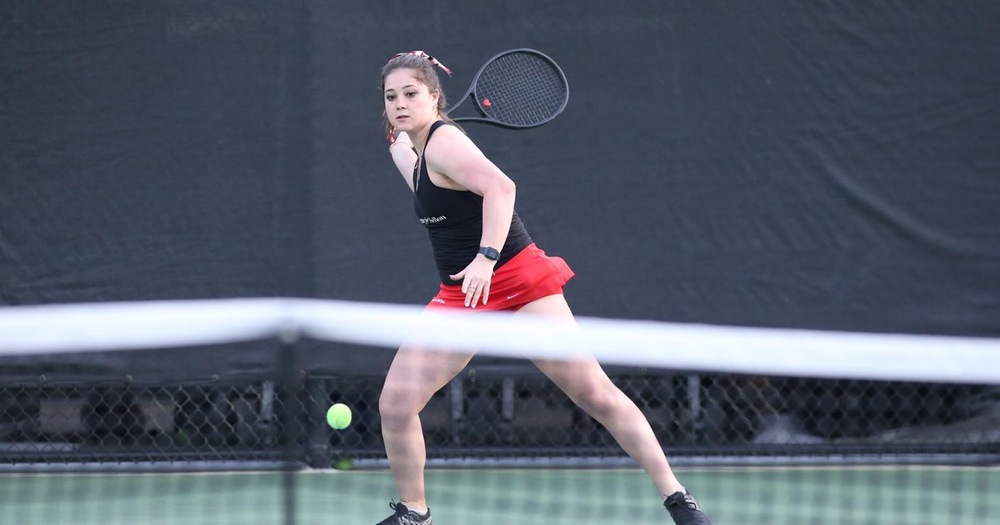 (PITTSBURGH, Pa.) – The fifth-ranked Carnegie Mellon University women's tennis team hosted Franciscan University for its fourth match of the year, topping the Lady Barons 9-0 to improve to 4-0 for the season.
A pair of 8-1 wins in doubles play propelled the Tartans to a 3-0 advantage. The first-year pair of Farida Abdelmoneum (Portland, Ore. / K12 International Academy) and Megan Qiang (Cleveland, Ohio / Hathaway Brown School) won at second doubles while senior Alex Iordache (Princeton, N.J. / South Brunswick) and freshman Victoria Tankova (Toronto, Ontario / Lorne Park Secondary School) played together for the first time this season to earn the win at third doubles.
Junior Ola Wojciak (Holmdel, N.J. / Holmdel) picked up the first victory in singles play with a 6-0, 6-1 score line against Zoey Stapleton at third singles. Iordache then defeated Ana Victoria Haddad with the same straight set score at second singles to clinch the team victory.
The Tartans will next play Division I Saint Francis University on Friday, March 19.