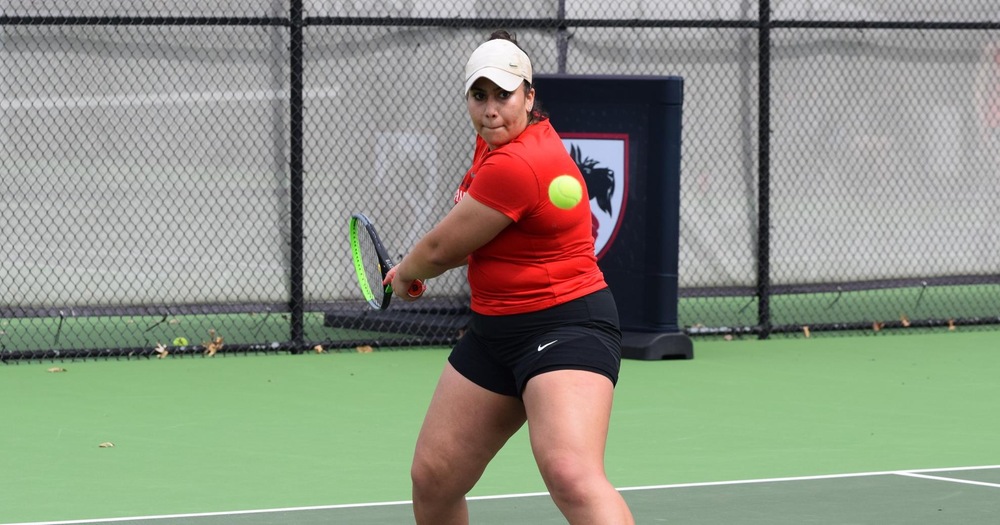 (PITTSBURGH, Pa.) - The fifth-ranked Carnegie Mellon University women's tennis team swept the College of Wooster in two separate matches on Saturday, March 27 in action at home. The team is now 8-0 for the season.
Junior Lindy Cornwall (Poway, Calif. / Poway) and sophomore Bin Zheng (Miami, Fla. / Doral Academy) paired to win 8-0 at first doubles in the first match with freshman Farida Abdelmoneum (Portland, Ore. / K12 International Academy) and sophomore Megan Qiang (Cleveland, Ohio / Hathaway Brown School) pairing at third doubles to win by the same score.
In singles play, Abdelmoneum finished first at fifth singles by a 6-0, 6-0 score with Qiang just after to clinch the match with a 6-0, 6-1 win.
The second match saw Cornwall and Zheng win 8-4 at first doubles, Abdelmoneum and senior Alex Iordache (Princeton, N.J. / South Brunswick) win 8-1 at second doubles and Qiang and junior Ola Wojciak (Holmdel, N.J. / Holmdel) win 8-1 at third doubles.
Qiang was the first to finish singles action with a 6-0, 6-0 score at sixth singles during the second match with Wojciak clinching the match with a 6-0, 6-0 win at third singles.
The Tartans return to the court Wednesday, March 31 at Westminster College.