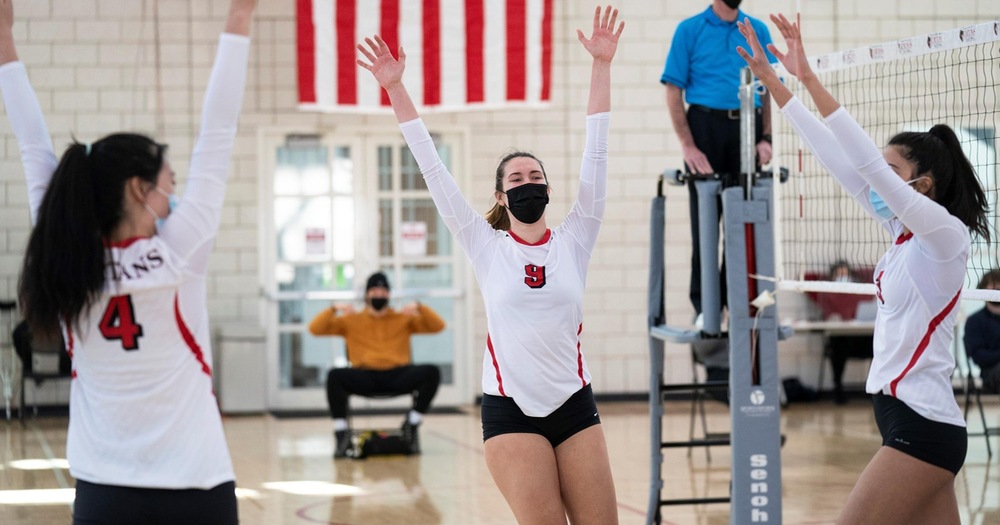 (PITTSBURGH, Pa.) - The Carnegie Mellon University volleyball team hosted the Terriers of Hiram College on Saturday afternoon and walked away with a 3-0 victory. The Tartans won by the scores of 25-14, 25-19, 25-12 to improve to 2-0 on the season.
Junior Vivian Beaudoin (Washington, N.J. / Warren Hills) led the attach with seven kills followed by freshman Avani Seshiah (Raleigh, N.C. / Millbrook) with five in her first collegiate action. Sophomore Stella Yan (Coppell, Texas / Coppell) tallled 26 assists and had two service aces in the win.
Senior Diana Balta (Media, Pa. / Penncrest) and freshman Laura Reichard (Guaynabo, Puerto Rico / Saint John's School) each tabbed eight digs for the Cardinal and Gray.
The Tartans showed a strong effort at the net, as they collected two block solos and 18 block assists. Beaudoin accounted for both solo blocks and added six block assists while freshman Jane Dean (Wilmette, Ill. / New Trier) recorded four block assists.
The Tartans will travel to Geneva College on Saturday, March 27 at 12:00 p.m.