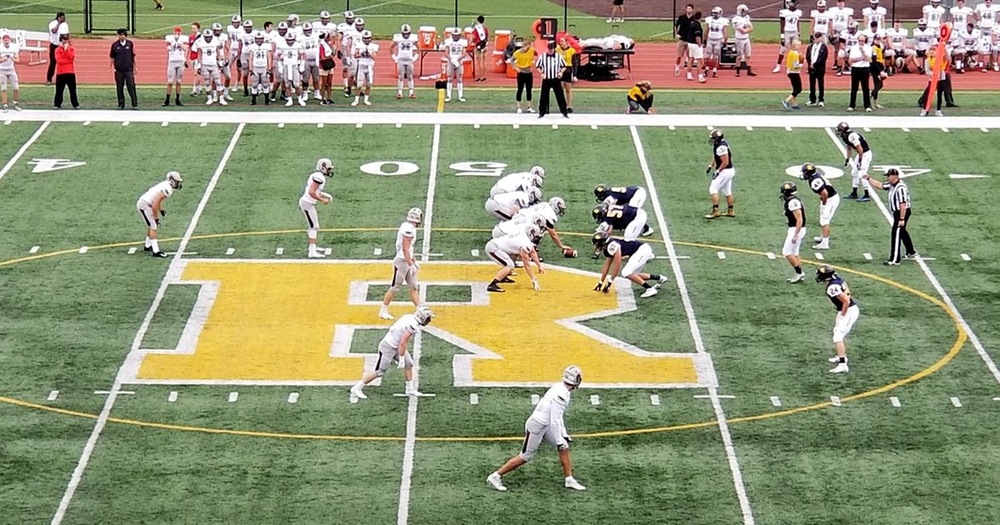 (ROCHESTER, N.Y.) – The Carnegie Mellon University football team traveled to Rochester, New York, to open its season against the Yellowjackets of the University of Rochester on Saturday. The Tartans recorded their second straight win to open a season with a 31-7 win over the Yellowjackets and now hold a 66-41-3 mark in openers.
Carnegie Mellon outgained Rochester 433-265, including 324 yards coming on the ground. Senior Rory Hubbard (Rolling Hills Estates, Calif./Palos Verdes Peninsula) led the Tartans rushing attack with a career-high 190 yards on 20 carries and a touchdown. Senior quarterback Alex Cline (Dublin, Ohio/Dublin Jerome) started the game completing one of his first seven passes before completing 12 straight to end 13-of-19 for 102 yards and two touchdowns. The senior also added 33 yards rushing and a touchdown. Sophomore Alec Oshita (Torrance, Calif./Mira Costa) led the Tartan receivers with three receptions for a career-best 64 yards and a score.
Defensively, senior Ethan Anderson (McMurray, Pa./Peters Township) recorded four solo tackles, two pass breakups and his first career interception. Senior linebacker Quinn Zsido (New Windsor, N.Y./Cornwall Central) along with juniors Anthony Kennon (Lancaster, Mass./Nashoba Regional) and Thomas Polutchko (Southborough, Mass./Algonquin Regional) all had six tackles apiece.
Hubbard started the scoring for the Tartans on a 40-yard sprint down the sideline with 17 seconds remaining in the first quarter. The score came one play following a Tartan interception by Anderson. Rochester answered on the ensuing possession. The Yellowjackets marched 72 yards on nine plays to knot the score at 7-7 on a 29-yard quarterback draw by Josh Brown.
Carnegie Mellon retook the lead with 8:45 to play in the first half when Cline found senior Karl Kumm (Brick, N.J./Brick Township) in the middle of the end zone on a 10-yard touchdown strike. The point after by freshman placekicker Brandon Nguyen (Maitland, Fla./Lake Highland Preparatory) sailed through the uprights to give the Cardinal and Gray a 14-7 advantage.
The Tartans pushed the score to 21-7 before halftime when Cline tossed his second touchdown of the half. With a minute remaining, the signal caller connected with Oshita on a fade to the back corner of the end zone.
Cline gave the Tartans a 28-7 lead with 4:14 to play in the third. On third-and-11 from the Rochester 21-yard line, the senior went back to pass, then tucked the ball and scrambled for the score. After holding the Yellowjackets to a three-and-out, Nguyen capped off a nine-play drive with a 38-yard field. The kick extended the Tartans lead to 31-7 with 11:28 to play in the game.
Carnegie Mellon will next travel to Washington, Pennsylvania, on Saturday, September 15 to play the 15th-ranked Presidents of Washington & Jefferson College. Kick is set for 7:00 p.m.