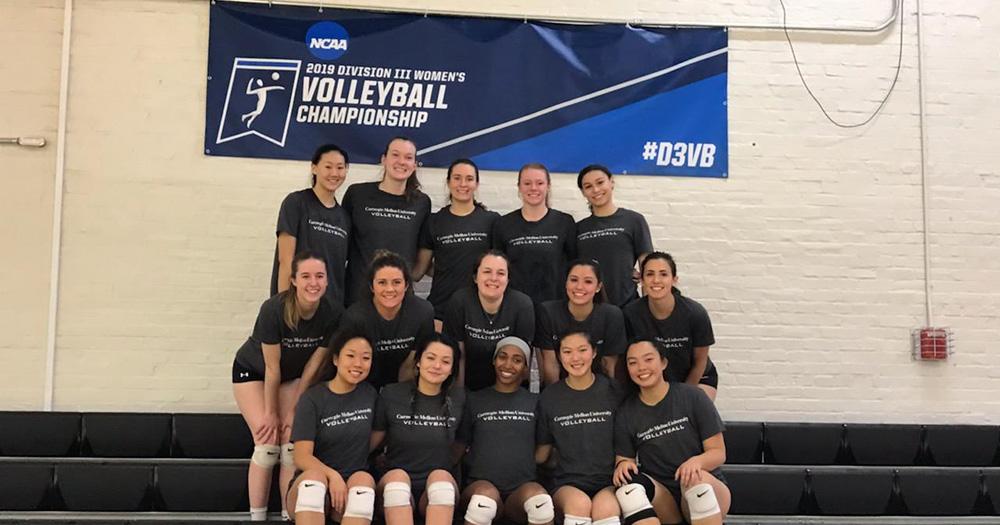 (BALTIMORE, Md.) – The 22nd-ranked Carnegie Mellon University volleyball team opened the 2019 NCAA Division III Women's Volleyball Championship at Johns Hopkins University against the Ducks of Stevens Institute of Technology Friday. The Tartans fell 3-0 (25-23, 25-16, 25-11) to the Ducks.
Sophomore Anna Cao (Princeton, N.J. / Princeton) and Senior Erika Foose (Allentown, Pa. / Parkland) led the Tartans with seven kills each, with Foose hitting .545. Senior setter Maia So-Holloway (Oakland, Calif. / Sacred Heart Cathedral) ended with 16 assists and freshman setter Stella Yan (Coppell, Texas / Coppell) handed out nine.
Defensively, senior Kayla Yew (San Francisco, Calif. / Sacred Heart Cathedral) recorded 20 digs and finished her career with 2,324, ranking second all-time in program history. So-Holloway along with junior Diana Balta (Media, Pa. / Penncrest) both recorded nine digs in the setback. At the net, Foose and Cao each had four block assists.
The Tartans conclude the season with an overall mark of 22-8, as Stevens moved to 22-11.