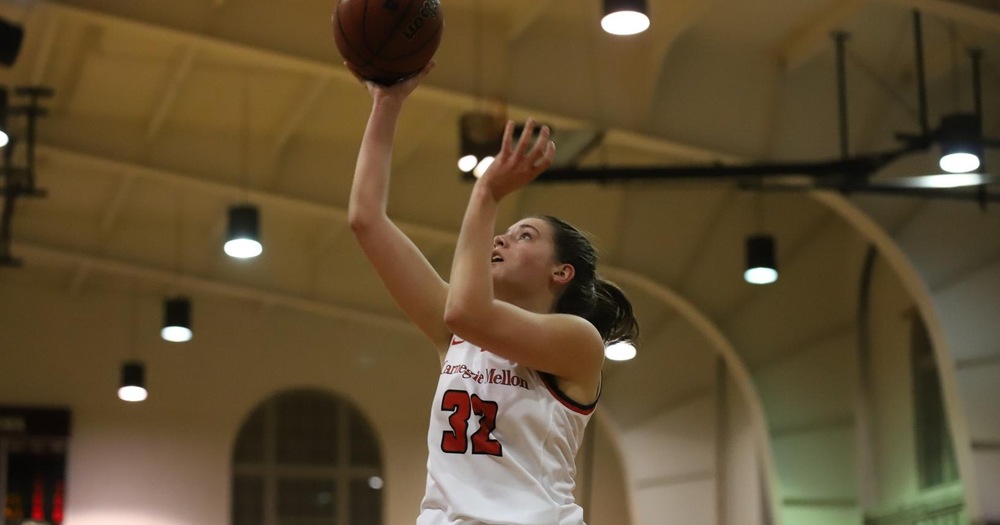 (PITTSBURGH, Pa.) - The Carnegie Mellon University women's basketball team hosted the University of Rochester on Sunday, February 23 for another University Athletic Association (UAA) contest and second to last home game of the season. The Yellowjackets prevailed by a 67-62 scoring after leading by one at halftime.
The Tartans, now 10-14 overall and 3-10 in the UAA, recovered from a slow shooting start to shoot 41.2% in the second quarter to score 19 points and bring a 10-point deficit to one at the break.
A back-and-forth third quarter finished with the Tartans ahead 47-46. Senior Makayla Filiere (Chandler, Ariz. / Hamilton), who finished with 15 points in the game, scored seven during the period while sophomore Caitlyn Clendenin (Bethesda, Md. / Bethesda Chevy Chase) scored six points and dished out three assists in the frame.
In the fourth, the Tartans took a three-point lead with six minutes to play after senior Laurel Pereira (Naperville, Ill. / Naperville North) drained a three-pointer following a handoff assist by Clendenin to close a 6-2 spurt by the Cardinal and Gray.
The Yellowjackets (12-12, 6-7) answered with five straight to take back the lead which they only held for one possession as Filiere dropped in a three-pointer like Pereira for a 57-56 Tartan lead.
Rochester's Hannah Lindemuth gave her team a four-point advantage with a three-pointer with 2:34 to play. The Yellowjackets then blocked three Tartans attempts in the last two-plus minutes and made 6-of-8 free throws down the stretch to maintain the lead and record the victory.
Rochester finished with a season-best 14 blocks with Julianna Okoniewski leading the team with six. Okoniewski also led the team in scoring and rebounding with 18 points and 10 boards. Alexis Sestric finished the game with 15 points after scoring nine in the first half.
The Tartans were led by Filiere's 15 points while sophomore Emily Archer (Chatham, N.J. / Oak Knoll) scored 15 off the bench. Clendenin recorded her sixth double-double of the season with 10 points and 13 rebounds with a career-high seven assists.
Carnegie Mellon will close the season at home on Saturday, February 29 against Case Western Reserve University (10-14, 5-8) at 2:00 p.m.