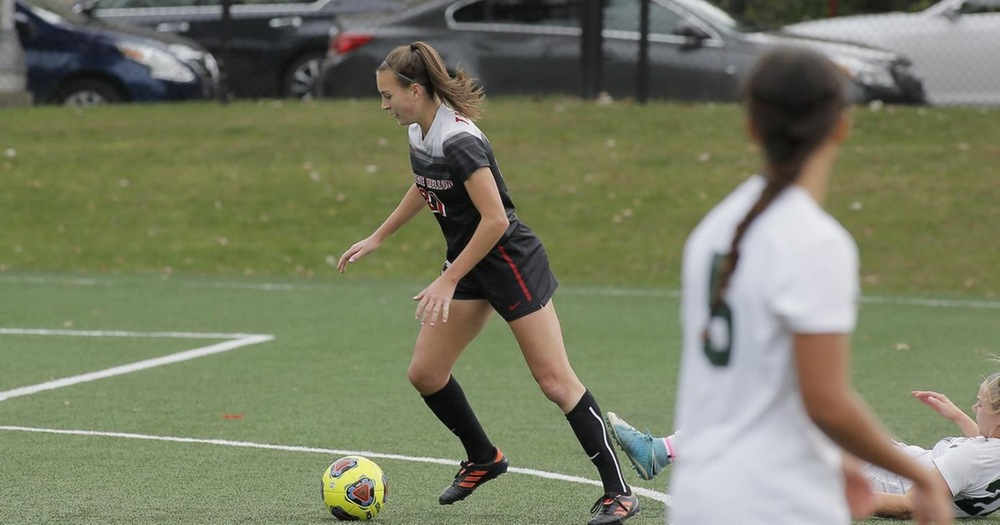 (ROCHESTER, N.Y.) - Despite dominating play, the Carnegie Mellon University women's soccer team fell at Nazareth College, 1-0, on Saturday, October 20. The Tartans are now 7-6-1 for the season while Nazareth moves to 7-5-4.
The Tartans put 16 shots on goal for the game but were unable to breakthrough with a score, as Elizabeth Guidi scored in the 77th minute for the Golden Flyers.
Junior Andrea Sipos (Bel Air, Md. / Bel Air) made two saves in goal for the Tartans while senior Kaily Bruch (Glenview, Ill. / Glenbrook South) had five of her eight shot attempts on goal. Junior Sydney Webber (Nashville, Tenn. / Harpeth Hall) put three shots on goal while freshman Stephanie Ramsay (Lake Forest, Ill. / Loyola Academy) had two shots on goal.
The Tartans will next travel to Atlanta, Georgia, to face Emory University on Friday, October 26 at 7:30 p.m.